E chegamos à noite dos Oscars. A noite de todas as estrelas. E de todos os sonhos.
Vi uma parte dos filmes nomeados. Impossível ver todos, já que a maioria, tirando The Grand Budapest Hotel, que estreou na primavera de 2014,

vieram para as salas há praticamente mês e meio. Nem tanto.
A propósito, não percam The Grand Budapest Hotel que foi reposto. Delicioso. E esteticamente muito bonito. Interpretações fabulosas. Ralph Fiennes, indescritível!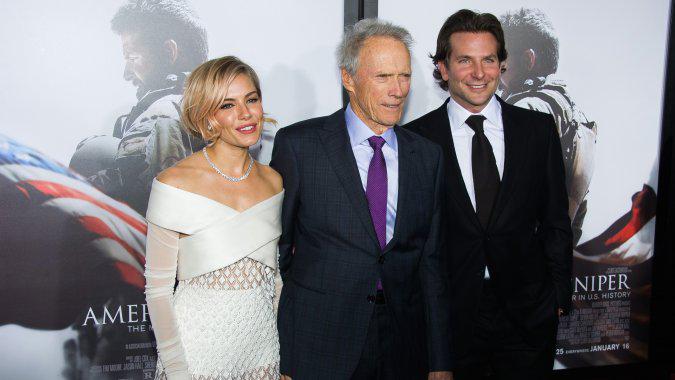 Sienna Miller, Clint Eastwood, Bradley Cooper
Stil Alice impressionou-me profundamente. Aliás, todos os espectadores que assistiam naquela tarde, mantinham-se em silêncio completo.
Um doença que aflige muitos familiares e que continua sem ter respostas. Independentemente da idade em que se pode manifestar. E das características das pessoas e seu modus vivendus.
Julianne Moore é merecedora do 'Oscar para Melhor Actriz', para o qual está nomeada.
Enfim. Suponho que vi alguns dos principais nomeados. E s
into-me preparada para assistir à cerimónia via televisão,
esta madrugada.
Vamos lá ver cinema, ouvir falar sobre cinema, ver os nomeados, ouvir as canções, ver os filmes animados.
Ver a cerimónia, tenho a certeza que me vou divertir, encantar. Cinema é magia.
E ver o trabalho de Neil Patrick Harris. Suponho que fará uma excelente apresentação.
Embora não seja fácil superar a Ellen D
egeneres
e a sua
selfie
viral.
Copyright ©2015-fragmentosdanoitecomflores Blog, fragmentosdanoitecomflores.blogspot.com®